Cincy VMUG Recap
Working in a pre-sales technical role affords me a lot of opportunity to travel and attend conferences – something I really enjoy.  The 'responsibilities' however of working as a vendor during these conferences has a direct impact on how you consume, participate and engage at these conferences.  My friend Gabriel Chapman has a nice write up of his experiences attending VMWorld as a Vendor vs. Visitor, and I recently was sharing many of the same thoughts with a friend attending the Nashville VMUG User Conference earlier this week.
None the less, I intentionally try to participate as much as possible while attending conferences and had a blast yesterday at the Cincinnati VMUG User Conference.  I was accompanied by a colleague of mine – Michael White, who I have a tremendous amount of respect for and is always great to travel with.
After getting the DataGravity booth all set up and looking snazzy…I rushed over to the morning keynote by GS Khalsa on Disaster Recovery – Challenges and Opportunities in the Virtualized Datacenter.  Always great to see GS as I was fortunate enough to be a guest on the VUPaaS podcast a couple of years ago. We share a common thread in moving from customer to vendor role, so it is excellent to see him keynoting at the event.  Turns out he also worked with Michael White at VMware for some time – proving how small this IT world is.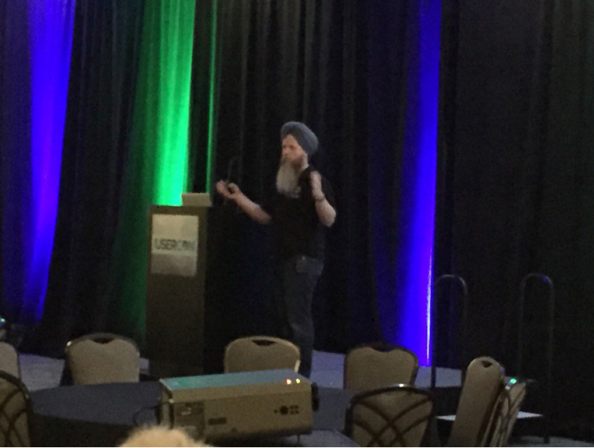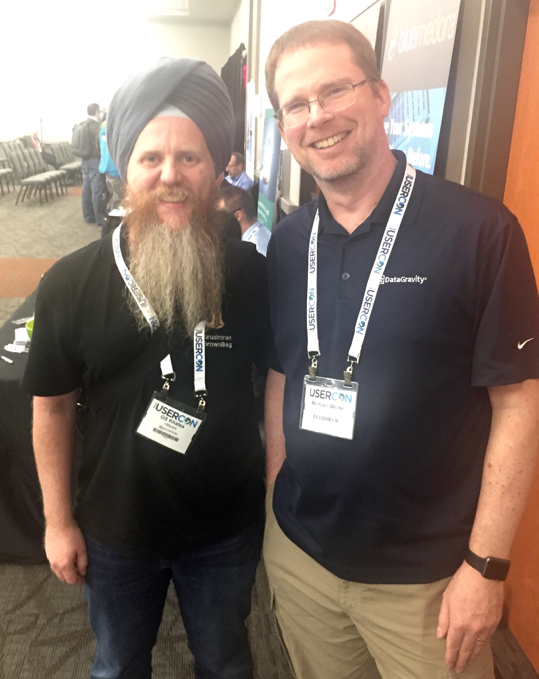 Checked back at the booth to make sure all was going well, and wanted to be sure to attend Nick Kuhn's customer presentation on VSAN and how he implemented it at Kroger.  I had never met Nick before the show but was able to catch up with him before his presentation.  He did excellent and it is always fulfilling to see smart guys like him present providing the customer perspective.  He documents his work on his blog, which I will be checking out as well as the SexiGraf tool that he mentioned to Monitor All The Things.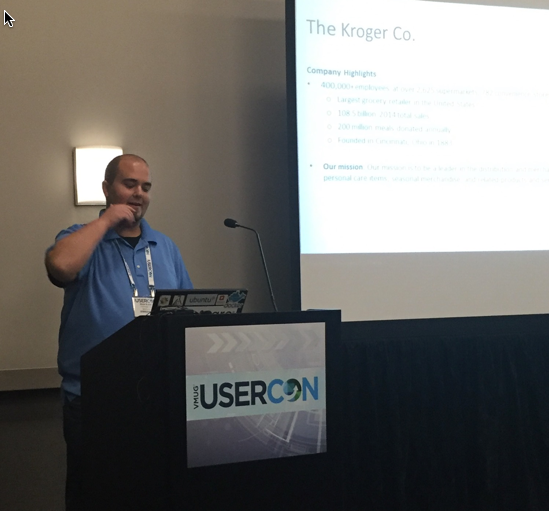 The afternoon kicked off after lunch with the second keynote of the day delivered by Keith Townsend.  One of my favorite Geek Whispers episodes to date was when Keith was a guest – talking about his career journey and how the truly consistent thing we should expect in this industry is – change.  His keynote did not disappoint as he challenged the audience to Expand their Skills Beyond Technology.  For those who missed it or would like to digest it again, as there are some great nuggets worth hearing again, Keith made it available online.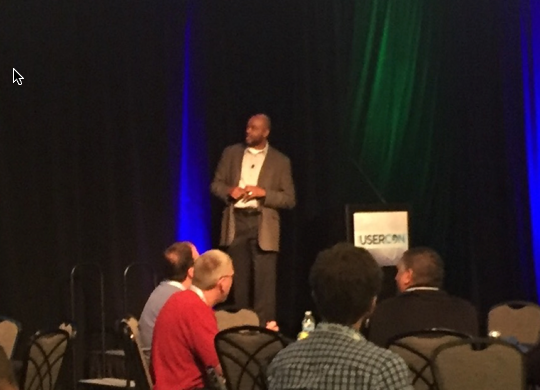 The afternoon was packed in the Exhibit Hall, and I spent most of my time talking to customers and partners. I did however notice that the DemoZone would be opening up shortly, with some great speakers.  Kicking it off was Chris Wahl who is always a wealth of information and if you ever have the opportunity to see him present….pause what you are doing and go listen – you will be better because you did so.  His presentation I nicknamed 'Training, Tomatoes, & Teaching' because I missed the official title of the talk, but it captured the essence of the message.  Place a high value in learning, commit yourself to advance that learning towards a goal, executing through focused work (pomodoro technique) and teaching others.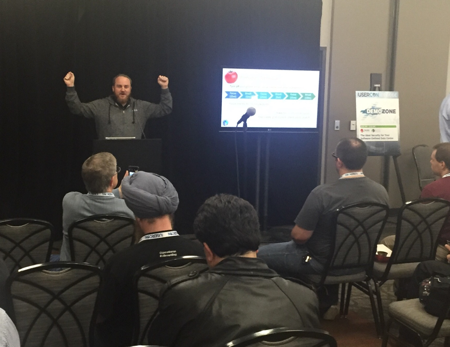 What a great show.  Big thank you to the local VMUG leadership – Mark Mey, Tim Smith & Zach Schaffer – you guys rocked it.  I got to see some familiar faces and meet some great new people – Paul, Gilbert, Ryan, Jay, Doug, Jeff…..the list goes on and on.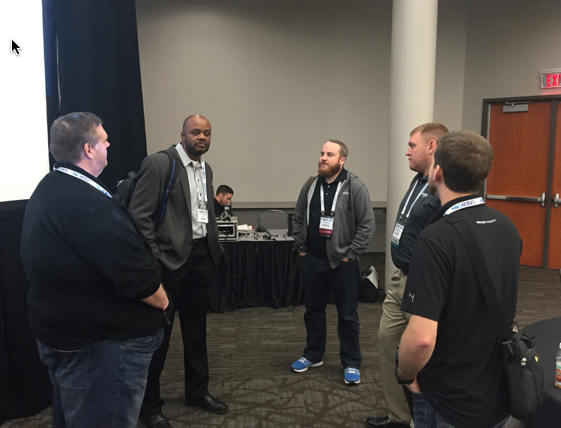 I love attending these events and making some time to break away and truly participate.  Looking forward to next year.