Why make things complicated?
Let me show you how easy it is to get started with Rubrik, you may see a common theme here (Simplicity). Let's log into the Rubrik HTML 5 interface, what no Java 🙂 You can also log into any node in the cluster, like I said, easy.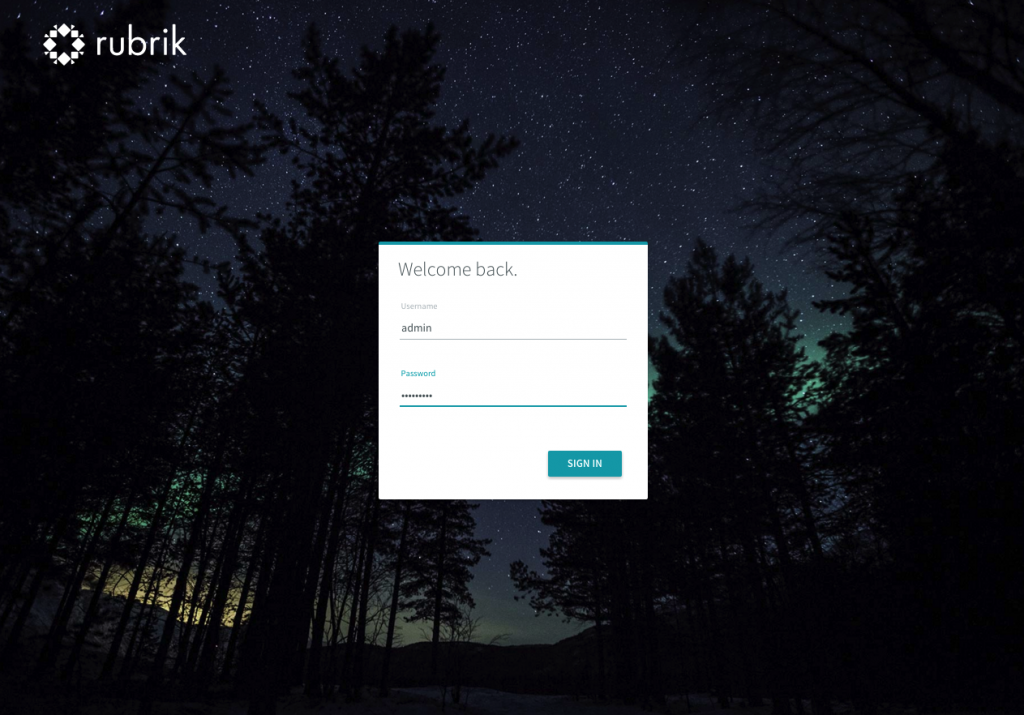 After we successfully log in, we are presented with a nicely laid out dashboard with some very useful information.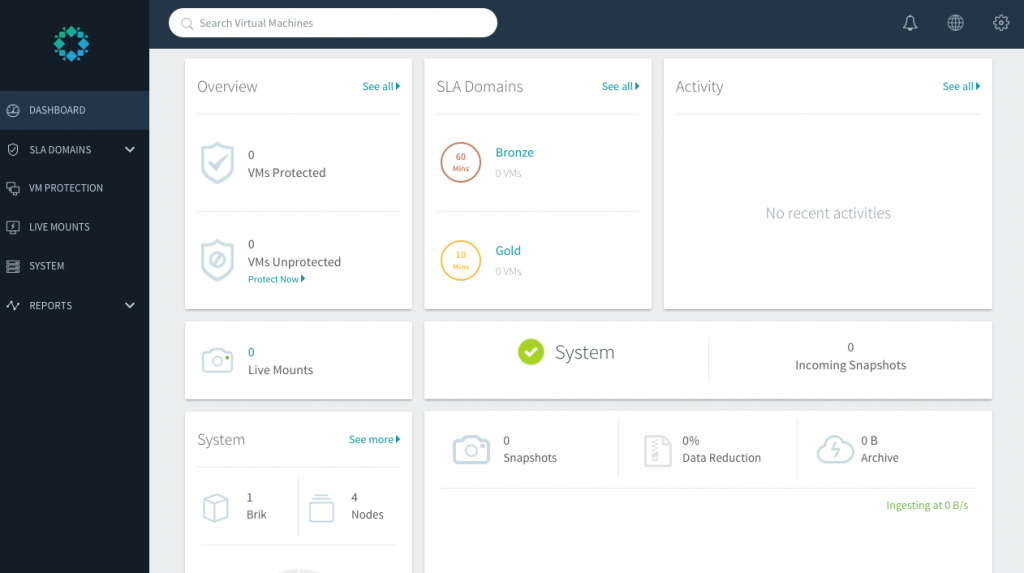 Now lets add a vCenter server to the Rubrik Cluster. Simply go to the top right of the dashboard and click on the "Gear" icon.  Now let's select "Manage vCenters".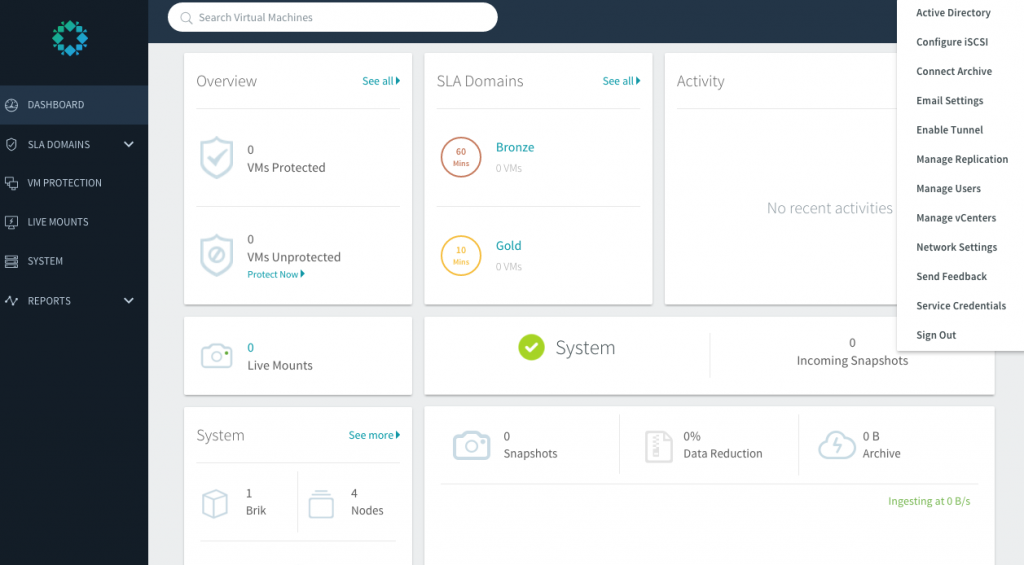 Lets add vCenter's IP address or FQDN, Username and a Password and click "Add". Oh yeah, you can add additional vCenter servers if you like.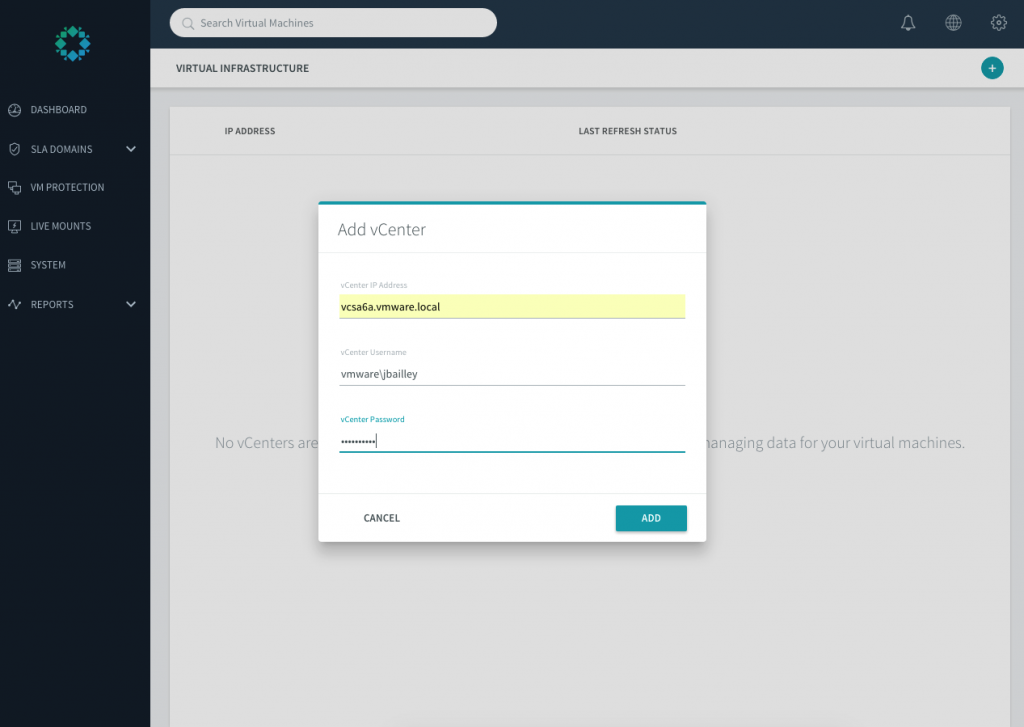 After you add your vCenter server, you will see the screen below.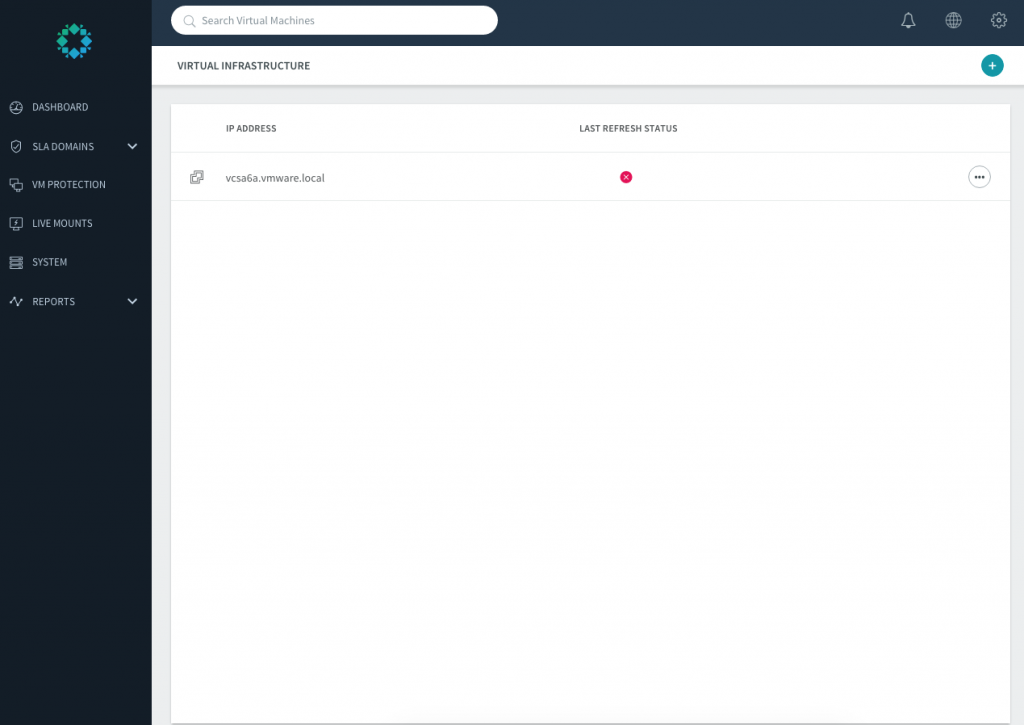 Now lets head back out to the "Dashboard" and see how many "Unprotected VMs" are discovered.  We have 23 VMs that are now available to start Protecting.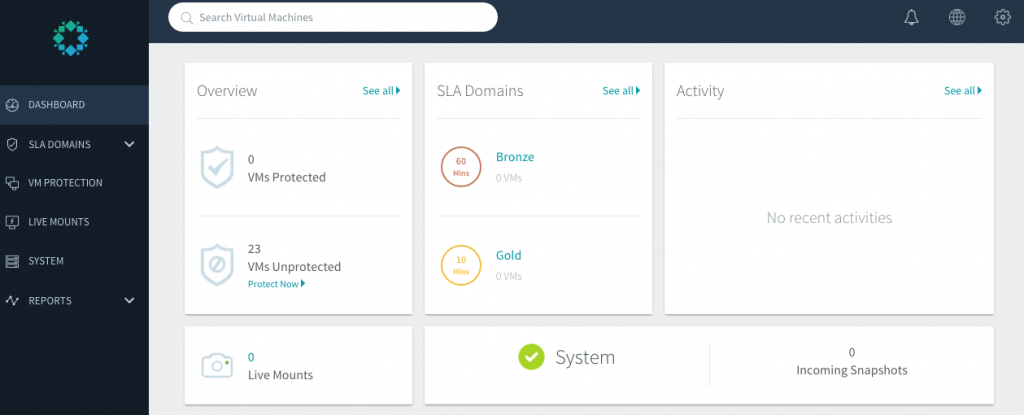 Just so you know I'm not lying, here is the screenshot of my vCenter's Summary. Look, it also displays 23 VMs.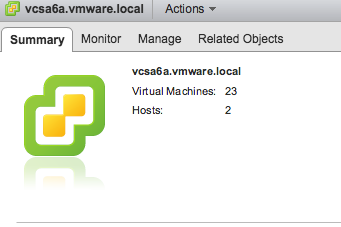 That's all there is to it, I will show you how to add your "Unprotected VMs" on my next blog and go into some more details.
Don't Backup. Go Forward.
No Backup Server software to install or maintain
No Proxy Servers
No Java
No Backup Jobs, we use SLA Domain Policies