Windows Server 2016 Technology Preview 4 – NOW AVAILABLE!!
For the last 10 days I've been busy traveling and attending Microsoft Ignite in Australia, which was an absolutely fantastic event! Many of you might have heard, but last Thursday Microsoft announced the much anticipated Technology Preview 4 (TP4) of Windows Server 2016! The upcoming release of Windows Server has many awesome features that the virtualization and cloud computing industry have been yearning for – Nested Virtualization, Containers, Host Guardian, Virtual TPM, Shielded VMs, Powershell Direct and Storage QoS are just to name a few.
Microsoft is continuing to release Technology Previews with publicly UNSEEN TECHNOLOGY! The last installment of the Windows 10 Insider builds – Build 10565 ( included the very first iteration of nested virtualization, oh wait this was released in a Desktop Operating System?!? Yes indeed!
Well no longer the wait! You can now deploy Windows Server 2016 with many of these great new features directly in Microsoft Azure via the Azure Marketplace! Once you're logged in to the Azure Resource Manager Portal @ portal.azure.com, a simple search across the Marketplace for "2016" or "Windows Server" will return the required 'appliances' to choose from.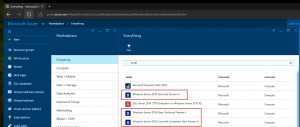 After you choose your desired image it's simple to deploy the Virtual Machine, after answering a few short questions.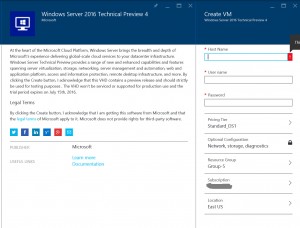 I feel the one item worth calling out is the Network Configuration. If you have other VMs within Azure that you would like to be able to resolve and network with you should ensure that your existing Virtual Network configuration is correct and when deploying this VM choose this pre-existing vNetwork, otherwise your VMs will have no connectivity.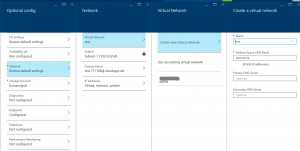 Once your VM is deployed you'll want to navigate to the Virtual Machines (classic) view to grab the public DNS name and IP Address for remote connectivity. I personally recommend changing the default port for Remote Desktop from 3389 to 'something else' – this can be done within the VMs Endpoint Settings.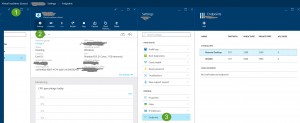 I plan to do much testing with Nested Virtualization, Nano Server and Failover Clustering…
Until next time, Happy Monday! Cheers, @ClintWyckoff